With the release of BIGBANG's full MADE album, the track songs have risen rapidly to the top of the charts.
Two posts on Nate Pann show k-netizen reactions to BIGBANG's amazing chart performance.
---
Why BIGBANG is amazing [+169, -8]
First, they topped the search engines even before they released the album.
10 minutes after the album's release, the likes on the album reached 10,000.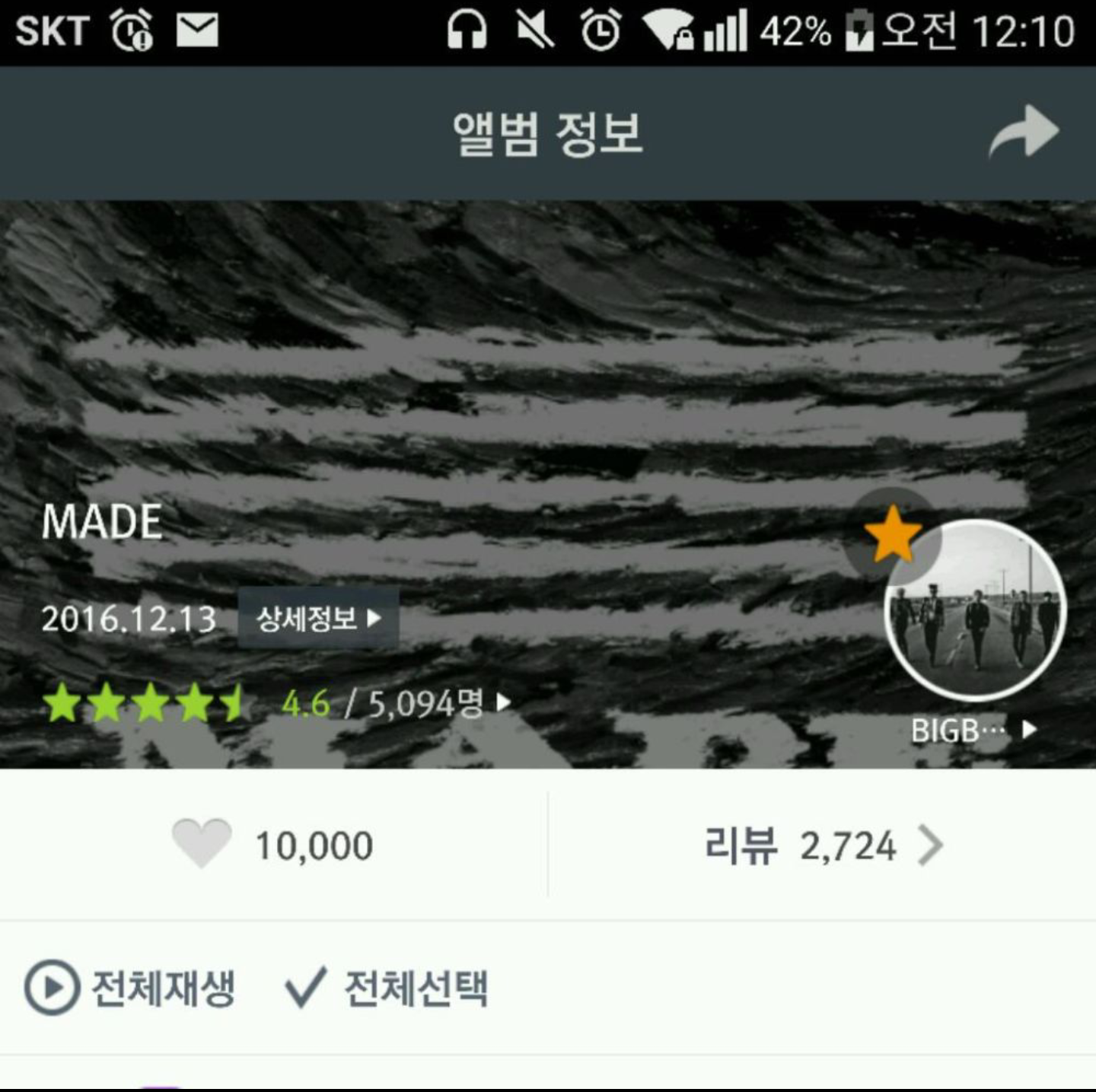 And then after comeback, they filled up the MelOn search engine again…
LOSER is a year old, too….
And because the MelOn user traffic was so heavy…
The download got blocked.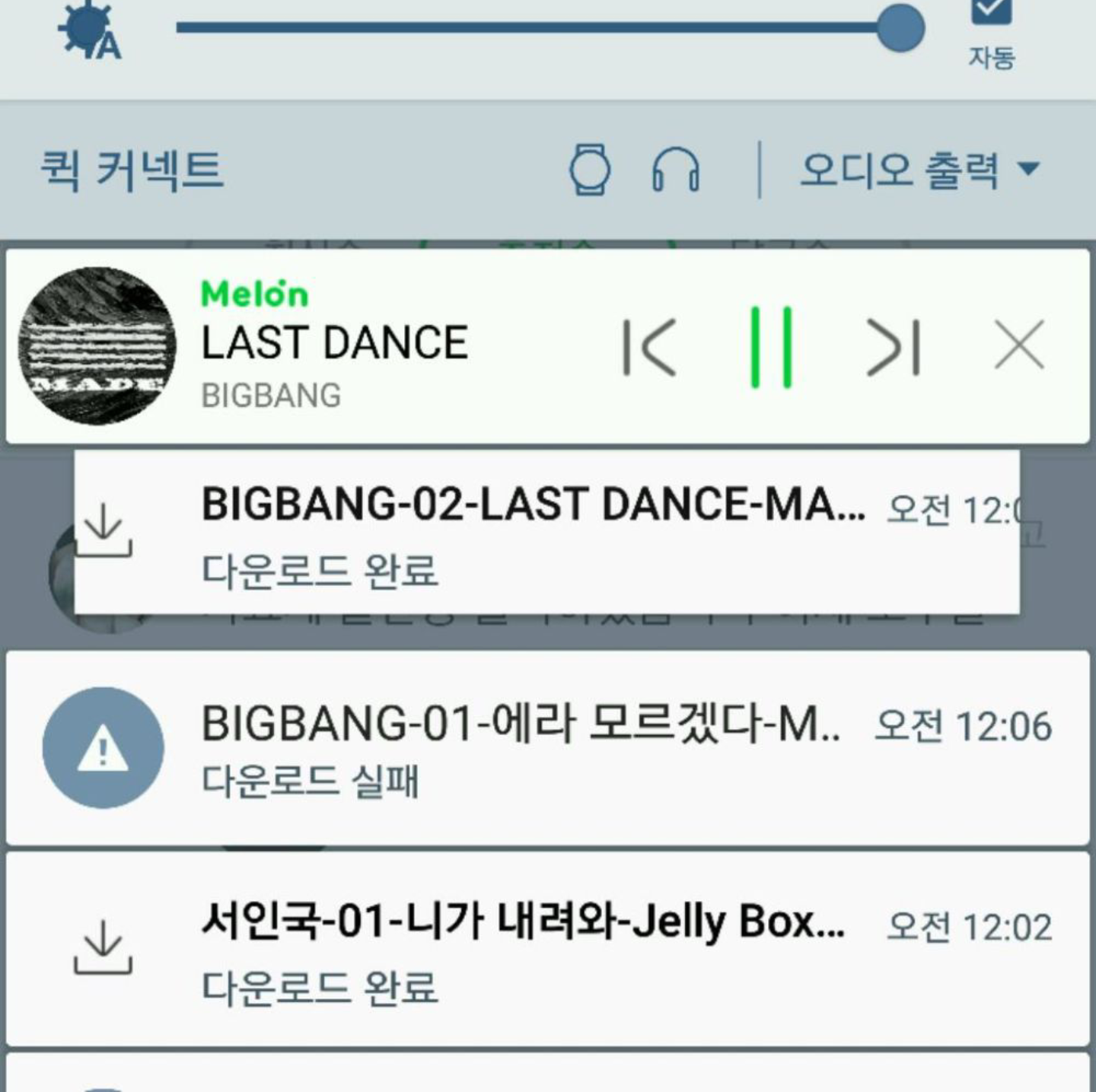 Even more, the 2 title tracks and one side track
For the first time in MelOn history, 1st through 3rd rank "blew the roof" (chart terminology).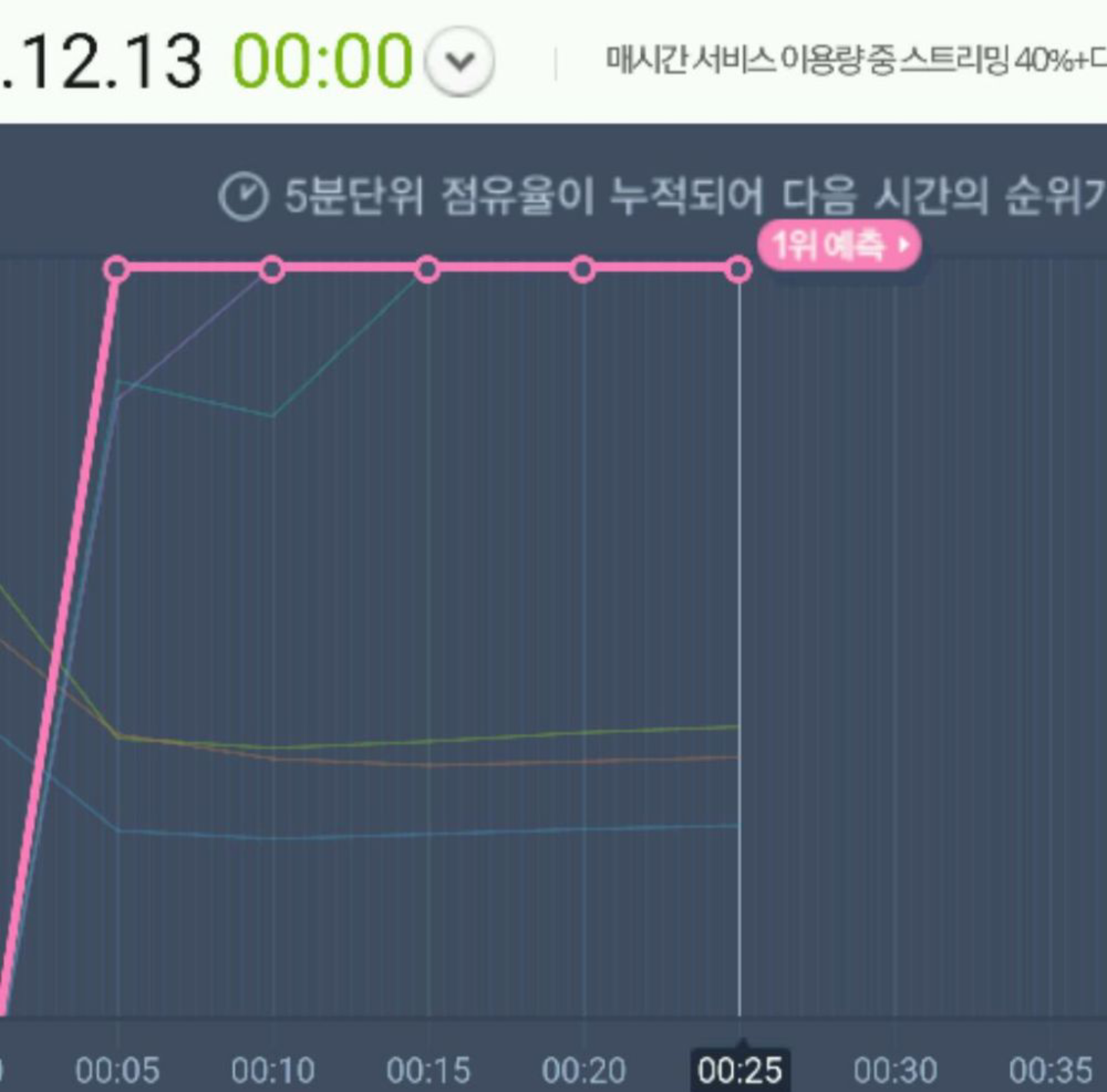 BIGBANG rank right now is really hot.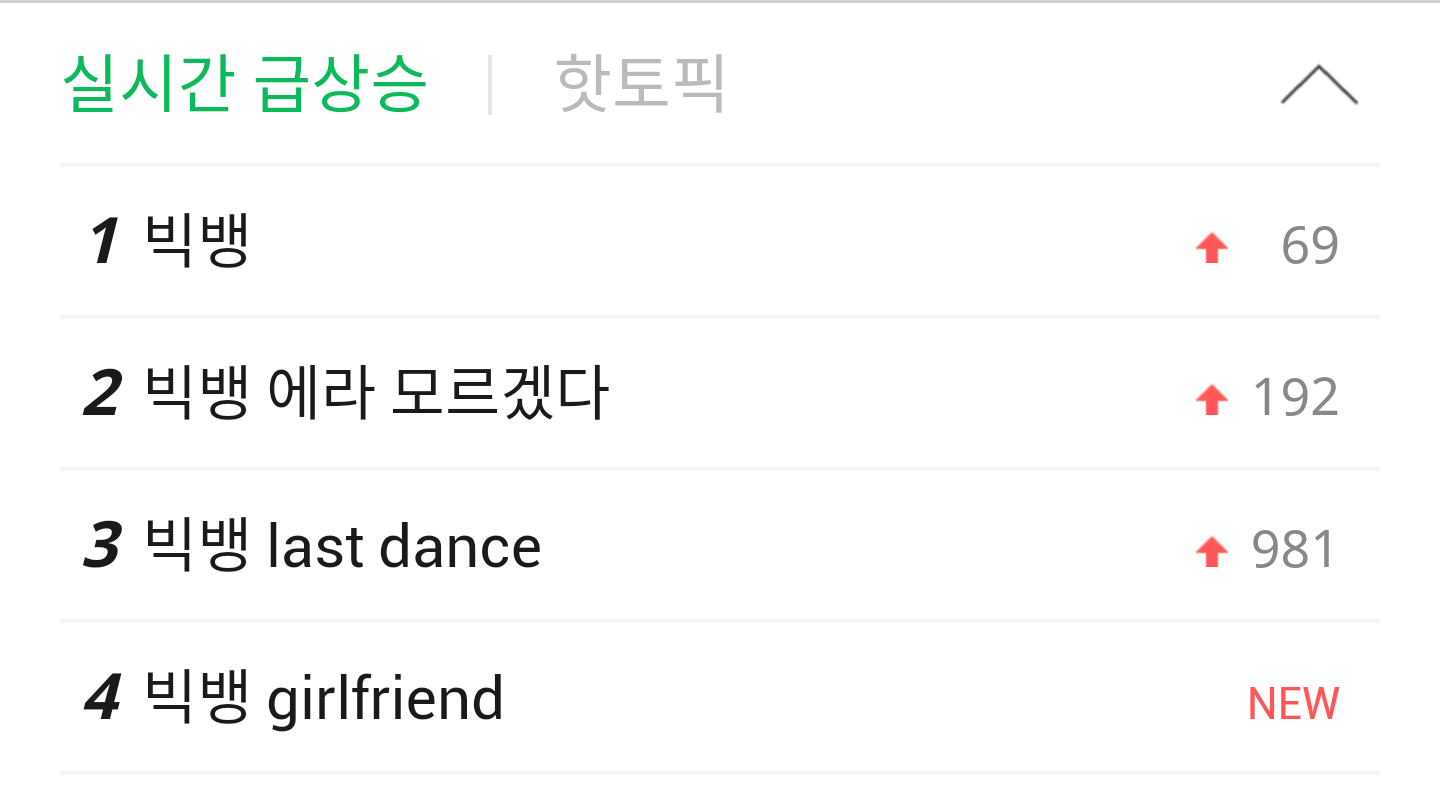 Comments:
[+70, -2] They're in their own league



At midnight, if 80 percent of the users all listen to a single song, then the song "blows the roof" at a level 7, but the fact that BIGBANG's songs "blew the roof" at midnight with a level 20 means that 99 percent of MelOn users were listening to it. That's crazy….
[+64, -2] Blew the roof… More like blew the atmosphere.
[+62, -2] This… I was wondering where the 2nd and 3rd rank lines were, but they "blew the roof" at the same time as the 1st rank, so it was all overlapped…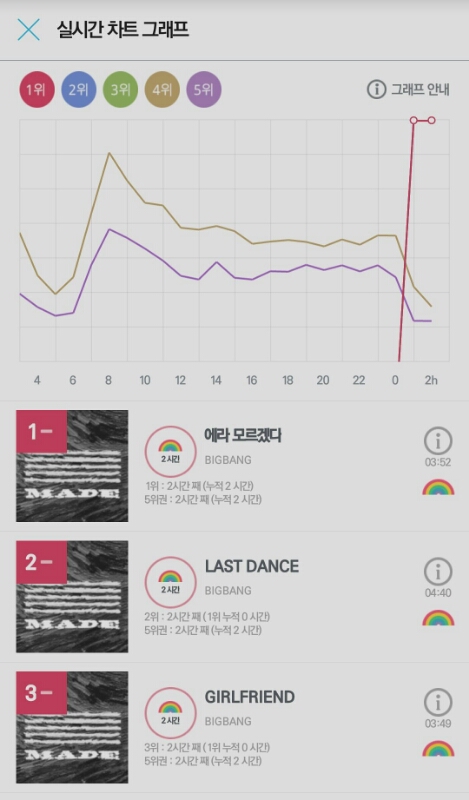 ---
With BIGBANG's new comeback, the music website MelOn reached another record of 11,700 users at one time listening to the same song, in addition to three songs all "blowing the roof," FXXX IT blew the roof at 20.59.
Comments